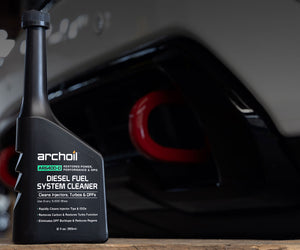 Open an Archoil
Commercial Account
If you're interested in stocking our products or using them in your business, simply fill out the form below.
Archoil commercial accounts benefit from reduced pricing, exclusive deals and sales tax exemption. One of our team will be in touch with more information after you submit the form.
Archoil products bring benefits to a wide range of vehicles and equipment. If you'd like more information about our products, please call 203-265-5700 or email customerservice@archoil.com.